New Life is a multi-congregational family that God is forming. We are a local church in Colorado Springs defined by three simple words: Worship. Connect. Serve. We gather for weekend services to worship together. We connect with one another throughout the week. And we serve our city and the world around us. We invite you to join us every week as we learn about God and discover his great story. Let's Go To Church...Together.
FOR WE DIED AND WERE BURIED WITH CHRIST BY BAPTISM. AND JUST AS CHRIST WAS RAISED FROM THE DEAD BY THE GLORIOUS POWER OF THE FATHER, NOW WE ALSO MAY LIVE NEW LIVES. ROMANS 6:4
---

KidzMatter partners with those who minister to Youths and families in the church to make an eternal impact in the lives of those Youths and families. We're here to help you. We don't care if you have been in the ministry for 50 years or 5 minutes. We have the tools and the know how to help you reach Youths and families. We're all in this together.
---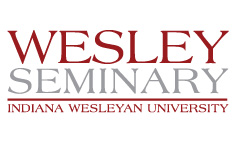 Wesley Seminary at Indiana Wesleyan University offers a student-centered approach for working ministers and lay persons. With online options as well as on campus options, students can complete their degrees while remaining involved in their current ministry. Indiana Wesleyan University was founded in 1920 and Wesley Seminary was founded by the University it 2009. Since it founding, Wesley Seminary has grown to over 500 students seeking degrees and certificates to gain knowledge and skills to be more effective leaders in their places of ministry.
For individuals involved in Children's ministry, the Master of Arts with a Specialization in Children, Youth and Family is an online, practical and context driven program that uniquely focuses on effective ministry to children, youth and families for the purpose of life transformation in Christ. The specialization can be done as a part of the Master of Divinity, the Master of Arts in Ministry or as a certificate.
---

David C Cook exists to equip the church with Christ-centered resources for making and teaching disciples who obediently transform today's generations.
David C Cook is a nonprofit organization dedicated to publishing and distributing leadership and discipleship resources to help Christians all over the world grow in their faith and pass it on to the next generation. We call this "DiscipleShaping". We were established in 1875 by David Caleb Cook in Chicago, IL. Since that time, we have published numerous bestselling books from The Picture Bible to Crazy Love by Francis Chan, developed over ten lines of Sunday school curriculum, and published many of today's most popular praise and worship songs through our music division, Integrity.
---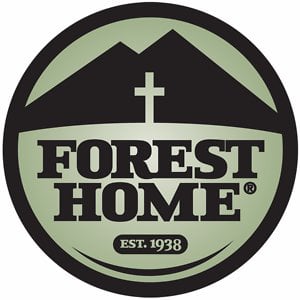 Forest Home has a rich and moving history. It is sometimes said that our history is HIS-Story, and we believe that to be true. Forest Home has become a movement of God that has seen the winds of revival blow throughout Southern California and into the farthest reaches of the world.
Since 1938, we have watched Him move in the lives of countless millions as each guest has been faced with life-changing decisions. Our chapel is filled with books–literally thousands of pages of personal history where guests write out their decisions, prayers, and cries to God.